Fred and Crystal Kovach AGWM acc't #243344 9
Team Kovach: Beyond the Borders

!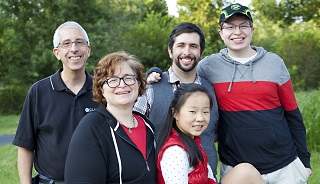 Monthly Commitments
Direct Giving
You can also make a donation towards our web hosting bill. This is NOT tax-deductible, but can be a real help, because we do not use ministry funds to finance this site. All contributions go directly to our internet provider and are applied directly to our account there.
Thanks for your faithful prayer and financial support!
We are a proud sponsor of

GlobalReach.org - Your source for Evangelism and Discipleship courses and resources in 20 languages, including Amharic for Ethiopia, Bahasa Indonesian, Bangla (Bengali), Cebuano, 简体中文(Mandarin/Simplified Chinese), 繁体中文(Traditional Chinese), English, Español, Français, Georgian, Hiligaynon, Hindi, Ilocano, Italiano (Italian), 日本語 (Japanese) 한국어 (Korean), Русский (Russian), Sinhala, Tagalog, Tamil and Vietnamese!